Kazakhstan is a highly digitalized society. The government has almost all information about its citizens. It is an 82 percent cashless economy, and the authorities strongly encourage the population to stop using cash, and switch to digital transactions instead. Very few people in the Central Asian nation use credit or debit cards when they go to grocery stores. Without a smart phone, life in Kazakhstan can be extremely difficult.
It is virtually impossible to order a cab unless one has a mobile application. Although drivers accept cash, they often do not have enough banknotes to return change. Paying with a card is not an option. The Kaspi mobile phone-based transaction platform is the most common method of payment not only for the taxi ride, but for all other services as well.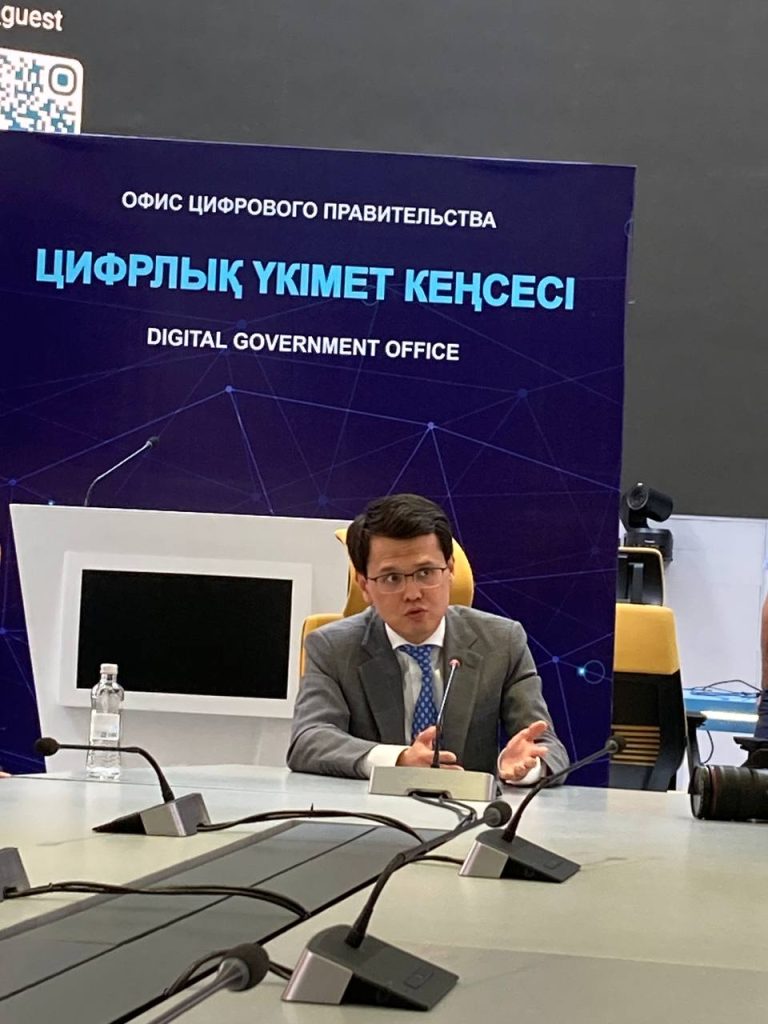 "It's not that we plan to exclude cash from transactions. We're just motivating people to go digital", Bagdat Mussin, Kazakhstan's Minister of Digital Development, Innovations and Aerospace Industry told Geopolitics & Empire in a conversation in the Kazakh Digital Government Office that looks more like a NASA space room.
In his view, the cashless economy has given the Kazakh government an opportunity to introduce a digital tax system. Now many people in the Central Asian nation pay taxes via smart phones.
"We started implementing the digital agenda even before the COVID-19 lockdowns, but the pandemic has helped us fully develop it. All public services in Kazakhstan are now connected."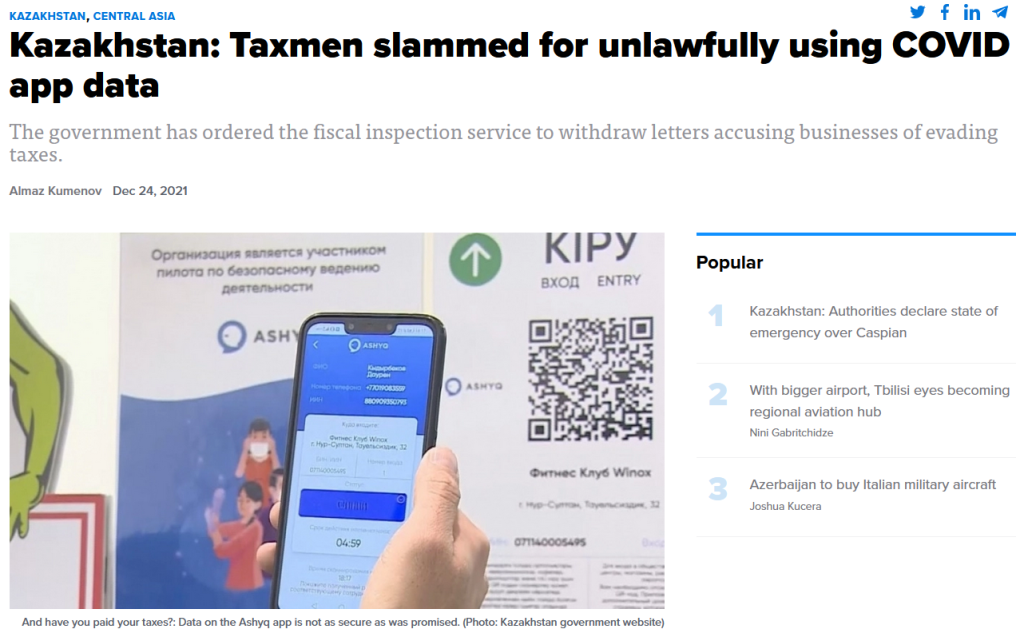 But in many countries, especially in Europe, there is a growing fear of the digitalization agenda, especially given that it is easy to manipulate citizens' data if they are all integrated and concentrated in one place.
"That's why Silicon Valley is not in Europe", Mussin argues, claiming that the Kazakh government ensures data protection.
During a June 9 press conference, that turned out to be almost an informal event, journalists from Serbia and Croatia have been confronting the minister, trying to explain that such a policy violates the very basic principles of people's privacy.
"To receive any government service in Kazakhstan, you need to give your permission first. If you don't want digital platforms to have all the data about you, all you need to do is to press 'no' on your app. And then we won't provide your date to anyone. But then, in order to get a certain service, you will have to bring a bunch of papers to various offices, collect documents, get stamps, and finish the job in a 'traditional' way", the Kazakh Minister stressed.
According to Mussin, in Kazakhstan, citizens do not need to go to a public notary to certify a document.
"They can get it in a digital form, although they have to pay for that", he claims. "They can also sell and buy a vehicle digitally. There is no need to go to a public office to change ownership. They can do that in less than five minutes online."
Almost all banking platforms in Kazakhstan have been integrated into Kazakhstan's Electronic Government Service. In order to get an access to this government-owned platform, one must first get an identification number at the public service center where they present their ID cards.
"The whole system is based on the identification number. It is the equivalent of the social security number in the United States", Mussin explains.
The E-Government platform, according to the 40-year-old Minister, was created by "several private IT companies from Kazakhstan". He, however, refused to say where the server is based.
"There are people in our country who do not want to deal with the digital stuff. They're a tiny minority, though", he said.
Mussin claims that Kazakhstan is the only country in the world where people can reach a mortgage deal in one day. Digitally, of course.
"In Kazakhstan, you can even get married digitally. But it's not that you can go to a night club, meet someone there and then get married right away. This is how the system works: First you get engaged, click 'engaged' on your app, and then you have one month to think if you really want to get married or no. After that period expires, you can simply choose the 'accept' or 'reject' option on your smart phone."
Indeed, it's all about smart phones. Mussin emphasizes that 13 out of 19 million people in the Central Asian country use E-Government services on their smart phones. As a result, the government easily gets most information about its citizens.
"We know everything. When a woman gives a birth, a hospital just needs to click the button and we, the government, will get all the information about her and her child. Then the identification number of the newborn will automatically be forwarded to the social security department, and the government will pay the woman money into her bank account. It is a financial support for giving a birth", Mussin explains.
But even though the level of digitalization in Kazakhstan is so high, the government, at least for now, does not plan to introduce the e-voting system.
"From a digital perspective, it is not a difficult solution. But from a legal side, it is not easy to ensure transparency in a digital voting process. After all, it is a rather sensitive political issue", Mussin concluded.